Meet the Doctor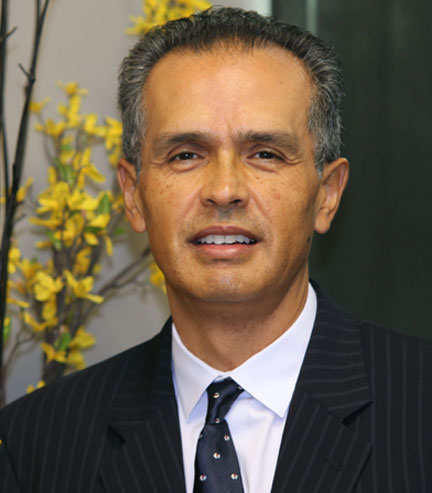 Dr. Carlos E. Sanchez D.D.S.
Dr. Sanchez graduated from U. C. Davis with a Bachelor's degree in Biological Sciences in 1983. He obtained a bachelor's degree in dental sciences and a Doctor of Dental Sciences degree from U. C. San Francisco in 1990. Following graduation he was an associate clinical professor for one year at U. C. San Francisco. He then entered private practice and worked as an associate for 3 years. In 1993 Dr. Sanchez purchased his practice in Tracy, CA and has owned his practice since that time. He speaks Spanish and English. Has recently completed his training in implantology. Dr. Sanchez's hobbies include cycling and traveling with his wife and 3 sons.
---



Carlos E. Sanchez, DDS is a Tracy based family dentist practice that treats patients of all ages. We are committed to delivering the highest quality dental care and do so using state-of-the-art dental equipment. We are a cosmetic dentist that offers services like checkups, teeth cleaning, crowns, veneers and more.
---
We also perform emergency dentist services that include bonding, root canals, crowns, and bridges. As a local dentist, we create lifelong relationships with our patients and their families and work to ensure that they receive treatments in a comfortable and relaxed environment. Dr. Carlos E. Sanchez and our staff invite you to schedule an appointment by calling 209-690-1118 and experience why our patients think Carlos E. Sanchez, DDS is the best dentist in Tracy.
---
About Our Practice
Meet The Team
---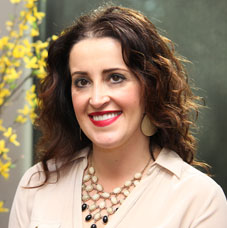 Paula Gonsalves
Practice Manager and specialist in Treatment Planning Procedures. Paula has had a passion for helping others her whole life. She is organized and is capable to navigating insurance as well as clinical needs of all patients. Paula started her dental career in 1995 and has been dedicated in helping individuals obtain the treatment they need for oral health and wellness. She has been working with Dr. Sanchez since 2004. Paula is native to the Portuguese Azores islands and speaks Portuguese and Spanish. Paula has a passion for nature and loves to be at her home with her spouse Jeff along with their several animals. Paula loves meeting new people and enjoying time with family and friends.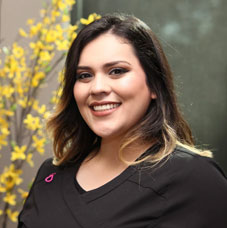 Blanca Contreras
Patient Care Coordinator and Dental Assistant, Blanca Contreras graduated from dental assisting college in 2015 and has been working in the dental field since 2013. Blanca has a passion for helping with all aspects for the oral health experience and is knowledgeable about all procedures, as well as helping navigate the clinical needs of each patient. Blanca loves working in the dental field and her passion is caring for all patients and helping in any way she can. She enjoys meeting new people and spending time with family and friends. Blanca has a passion for different kinds of music and attending concerts and music festivals.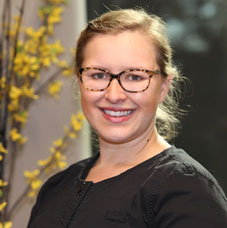 Rachel Furtado
Dental Hygienist Rachel Furtado graduated from dental school with a BS in Dental Hygiene from University of the Pacific Dental School in 2006. Rachel has been serving the community since 2006 caring for the oral health needs for people in the central valley. Rachel joined the team in 2015 bringing 10+ years of experience to the team. Her passion is caring for people helping to educate and promote full body wellness starting with oral health. She lives with her husband Kevin, who work together to organically farm much of their own food. Rachel enjoys nature and hiking as well.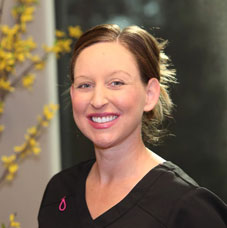 Tiffiny Lozano
Dental Hygienist Tiffiny Lozano graduated from the dental hygiene program in 2010 from Taft College. Tiffiny wanted to further her education and received her BS in Health Science in 2015 from Stanislaus State University. Tiffiny has six years of experience as a Dental Hygienist and joined Dr. Sanchez and his team in 2010. She is dedicated to providing exceptional patient care by not only educating her patients, but also doing thorough cleanings. Tiffiny's hobbies include spending time with her husband and their 3 children.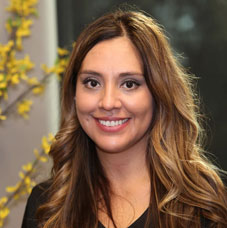 Gabby Luera
Registered Dental Assistant Gabby Luera graduated from Andon College in 1997. She joined our team in 2013 and loves interacting with patients. Gabby was born and raised here in Tracy where she met her husband David of 19 years. Together they have 3 wonderful daughter's; Bianca, Vivian & Lyla. Outside of work she enjoys working on her arts & crafts, traveling, camping and spending quality time with her family & friends.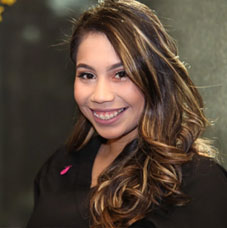 Jamie Martinez
Registered Dental Assistant Jamie Martinez graduated from Carrington College in 2014 and has been working with Dr. Sanchez ever since. Jamie has a passion for helping patients by making them feel comfortable and welcomed. Jamie was raised in Tracy, where she is involved with the community by helping with charity work, also she enjoys hiking, exercising, painting, and spending quality time with her family and friends.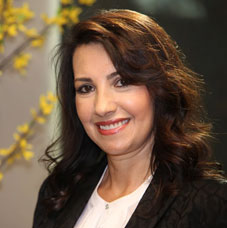 Patricia Sanchez
Business Manager Patricia Sanchez received her teaching credential and was a school teacher for 3 years in Bogota, Colombia. She has been the business manager since Dr. Sanchez bought his practice in 1994. She is responsible for accounts payable, payroll and helps manage all of the important details of the daily operations of the practice. Dr. Sanchez and Patricia have been married for 28 years and have 3 sons Carlos, Juan and Eduardo. Patricia loves going to the gym. Her passion is interior design and she has decorated the office with a touch of elegance and warmth.