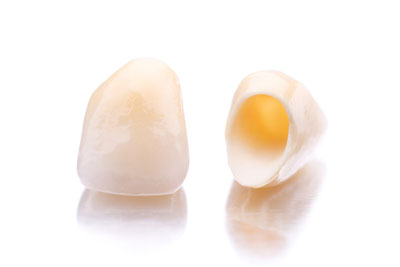 As a CEREC dentist in Tracy, we can transform your smile into one that is bright, beautiful and that you are proud to show off. We understand how uncomfortable it can be to smile when you do not like your teeth because of unsightly gaps, dark stains or problems in the shape of teeth. When you visit our cosmetic dentist office, we can discuss all of the issues that you have with your smile and create a game plan for how to address it. This is the standard approach that most cosmetic dentists will take. What makes us different is that we use the CEREC technology to improve your smile and treat your teeth.
Traditional Dental Restorations
CEREC is the modern solution to common dental needs. In order to understand how fantastic of a solution CEREC is, patients must first understand the traditional process of restoring or improving teeth. Traditionally, if a tooth sustains damage, stains or is in need of improvement, we will take an impression using dental putty. We will also take measurements and send the results to the dental lab for a restoration. The restoration can include a dental veneer or dental crown.
In the meantime, we will prepare the tooth by removing a portion of the enamel and placing a temporary veneer or crown. Patients will wear the temporary for a week or two and then come back in for us to bond the permanent one in place. The two main challenges with this scenario come down to time and convenience. The traditional process takes too much time and is inconvenient due to the multiple dental appointments and need for a temporary solution.
CEREC Restoration Solution
However, as a CEREC dentist, we do things differently. If a patient wants to improve the appearance of his or her teeth by straightening them, covering a dark stain, closing gaps, changing their size, etc., we can do all of that in one day. The same is true for a patient who needs repairs for a tooth. We offer one-day treatment without the need to wear a temporary solution, possible by CEREC technology.
As a CEREC dentist, we take digital images of the tooth and upload them into the software. Using CAD/CAM technology, we create a computerized image of the tooth along with the exact dimensions and blueprint for what the new restoration needs to look like. We are able to account for every detail with the software. Next, our machine will print the restoration in our office while we prepare your tooth. This machine eliminates the need for patients to wear a temporary solution and come back for a permanent one.
We complete everything in one appointment for the patient's convenience and the results are just as stunning as the traditional method. if an individual needs a restoration or simply does not like his or her smile, then they need to visit our dental office. Patients will experience the results they are looking for faster and can begin to enjoy their smile again.
---
Related Posts
August 15, 2017
We offer CEREC® dentistry in Tracy. This is a new technology that many people are unfamiliar with. It is both fast and effective, making it ideal for our busy patients. To learn more about the …
---